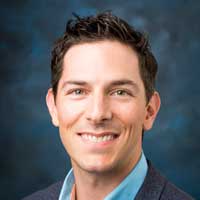 Matt Sand has an extensive background in technology and entrepreneurship. He started his career serving in the U.S. Air Force as a Communications Officer. While stationed at Edwards Air Force Base in California, Matt was responsible for all core IT services.
After a brief stint in Corporate America, Matt decided to pursue his passion for entrepreneurship full time. He has consulted with entrepreneurs, invested in early-stage companies at two Los Angeles-based investment firms, and started too many entrepreneurial projects to count. Matt now actively invests in and founds startups across a variety of industries, including healthcare, consulting, and technology.
Matt teaches classes in entrepreneurship and entrepreneurial finance at Loyola Marymount University and UCLA.
Matt earned Bachelors degrees from Tulane University in Computer Science, Mathematics, and Political Science. He went on to earn an MBA from UCLA Anderson School of Management.
As you can tell by this blog, he recently published a book with Wiley called The Agile Startup.  Buy the book on Amazon.