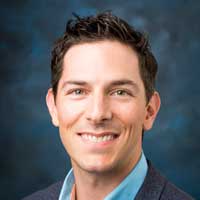 Matt Sand
is passionate about making a difference through innovation and entrepreneurship. His expertise primarily lies with early-stage business formation and technology product development. Thanks to a breadth of entrepreneurial experience, he has a unique perspective on how to build a successful startup.
Matt received three bachelor's degrees from Tulane University in Computer Science, Mathematics, and Political Science. Upon graduation, he joined the U.S. Air Force as a Communications Officer. While stationed at Edwards Air Force Base in California, Matt ran a team of 23 and was responsible for all core IT services.
After a brief stint in corporate America at Qualcomm in San Diego, Matt received his MBA from UCLA Anderson with a focus in entrepreneurship.  Soon after graduating, he co-authored a book, The Agile Startup, with Jeff Scheinrock, his mentor and professor of entrepreneurship at UCLA. The book was published by Wiley & Sons in 2013.
Since receiving his MBA, Matt has played operating roles across the entrepreneurial ecosystem.  He has invested in early-stage companies at two Southern California-based venture funds, co-founded several entrepreneurial ventures, taught entrepreneurship courses at UCLA and LMU, and consulted with dozens of innovative companies of all sizes.
Currently, Matt is President and co-founder of 3DEO, a metal 3D printing technology company.  3DEO uses its patented technology to fabricate precision metal components in high-volume serial production—a first in metal 3D printing. Matt also sits on the board of directors at InvVax, which is commercializing a proprietary universal influenza vaccine, and Author Accelerator, a dedicated team of book coaches that help aspiring writers succeed no matter where they are in the writing journey.